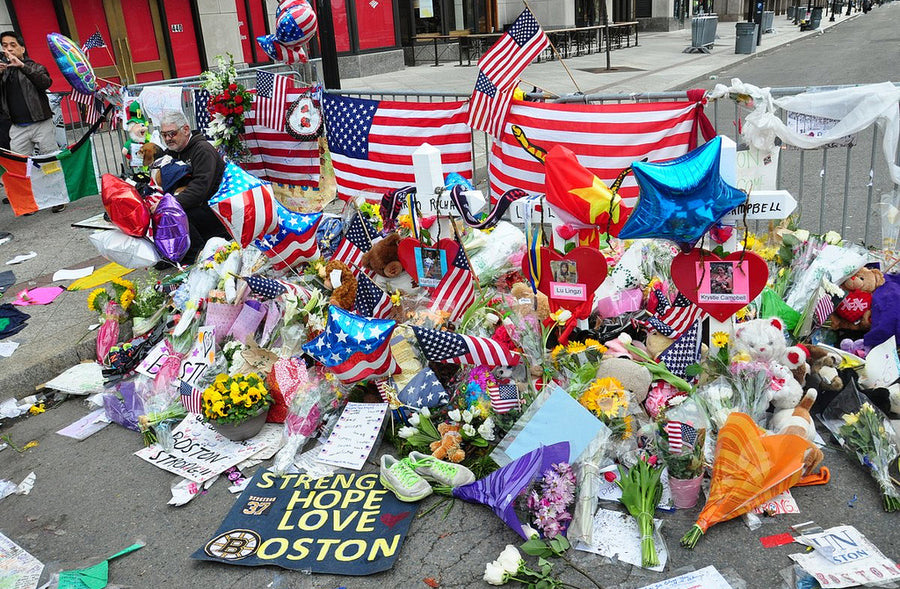 Throughout my life I have noticed issues with managing my anxiety is during Fight or Flight situations. From my understanding speaking with my therapist, it is completely normal and natural for someone to feel increased anxiety in these moments. However, for me the anxiety consumes my body and makes me feel paralyzed. I am amazed by those who can run towards danger and operate under those conditions. It is what gives me profound respect for our military members, first responders, and emergency workers.

April 15th, 2013 – Boston Marathon Day. I went to work that day at our office at the corner of Gloucester and Newbury. About 2 blocks from the Boston Marathon Finish Line. Just before 3pm, we heard loud noise followed by seeing smoke rise above the buildings towards the finish line. Moments later, a second similar sounding noise. In the office we were just left to speculate what this could have been. My first initial thought was this could be a terrorist attack, and unfortunately that ended up being correct.

With in minutes Twitter was consumed by tweets of explosions at the Boston Marathon Finish Line. From our office we could see the runners coming down Boylston street, going right to left. However, everyone was now running back to the right (away from the finish line). Hundreds of police vehicles came streaming down Boylston Street towards the finish line.

I immediately texted my mother and my girlfriend (now wife) "FYI, I am ok". I remembered from 9/11 that communication became extremely difficult as cell towers became overloaded. I wanted to make sure as they started to see this on the news that they knew I was currently ok.

By this point by anxiety had kicked in overdrive and I was in the midst of a panic attack. My mind was running wild. Reports on Twitter were that there were more bombs placed around the city. At that point in time, we had no clue to the scale of the attack. All we knew was we were currently under attack.

I went out in the hallway in our office and sat on the stairs. My body was shaking. I could not calm myself down. I tried breathing techniques, I tried rationalizing the situation in my head, I tried to let the feelings pass, however nothing worked. I was paralyzed by fear, anxiety, and panic.

I had to get away. I needed to remove myself from this situation. That is when I decided to walk out of the city. My thought was to not be near any large crowds or any places where large crowds could have been (thinking that these places would be targets for attacks). I went down to the Charles River and walked the river out to Cambridge and then over to Brighton and eventually to Boston College's campus.

As I suspected, cell service went down. I was unable to make any calls with my cell phone. However, I was able to use skype to call out. I called my mother and the girlfriend to have them come pick me up at Boston College to bring me home.

I will never forget the feelings of panic and anxiety from that day. I am now in the process of trying to understand why I feel paralyzed during situations like that, while others are able to perform to high levels. It is also why I will never forget this photo and why I have so much respect for those who can run towards danger.
Through my therapy, I hope to be able to better manage my anxiety and panic during these situations so that I no longer become paralyzed by fear and anxiety.
Have you experienced anything similar? How have you tried to manage your stress, anxiety, and panic in these situations? Let me know.