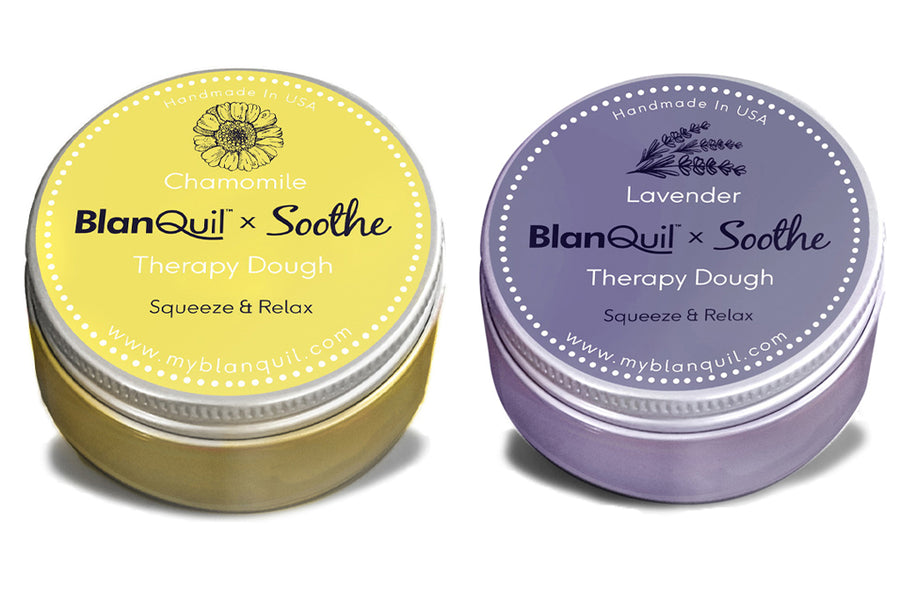 When I created Soothe Therapy Dough, it was a side project for me. It was an interesting idea that I thought many would need to try out. I still had a full-time job as the CFO for Faded LLC (Faded is a family of consumer brands). When I saw the overwhelming interest in the product and when I saw the reviews that have come in (nearly 200 positive reviews), I knew this was something that was more than just a side project.
I went to my CEO and showed him this all. After he saw what I had been seeing, he immediately threw his support behind it.
So what does this mean?
Well, not too much is changing. Henry and I are still packing up samples are my dinning room table.  I will still be creating the product and coming out with new scents. I will still be responding to every email or message you send me. But the volume is getting to a point where I need help and need to expand our production. I have rented commercial kitchen space to create the dough. I will also be hiring some team members to help with customer service and operations (look for an email soon introducing these team members).
This also has opened the door to new opportunities. I will be curating more products that I will review and make available that help you relax, reduce stress, and reduce anxiety. I will also be doing collaborations with other brands.
My first collaboration that I am releasing today is with BlanQuil (www.myblanquil.com). BlanQuil has been a leader in the industry for weighted blankets. Similar to Soothe, they have curated products to help people relax and sleep better. I am releasing two BlanQuil Soothe Therapy Dough Scents. BlanQuil Lavender &  BlanQuil Chamomile. These are the same scents they use for their aromatherapy pillows.